EXCITING UPDATE: A week after launching this fundraising campaign, we are already at $931 raised!
Our goal is $7000 CDN by December 31, 2016.
That's right – It only takes $7000 CDN to renovate existing space in the village of Ascension in Dominican Republic, provide necessary equipment, and purchase the initial medicines needed for the clinic. Will you consider joining us in realizing this dream? Thank you! 🙂
Our Story…
This year would have been Caleb's 13th birthday year. Caleb is our middle son, and he was stillborn in May 2003. Some birthdays are milestone birthdays, and we do something a little different, and make the event a little more special. 13 is one of those milestone birthdays.
Instead of our annual balloon launch, we are partnering with our friends at Go MAD (Make a Difference) in Dominican Republic. We have been getting to know the people and the work of Go MAD for a few years now, and we love them and what they do.
They are in need of a medical clinic in the village of Ascension. We visited this village in 2011 and again in 2013. There is a definite need for basic necessities, health care, education, life skills training, and more.
Josh has always had a dream to build a medical clinic in honour of our Caleb, and when we discovered the need in Ascension, we knew this was just the present we wanted to give to other families for Caleb's 13th birthday. The chance of good health, full life, and most importantly the chance of hope.
Consider giving in honour of a loved one in your life – whether it's a tiny baby, a child, a family member, a friend, or another person who has touched your heart in some way.
Give hope – that's one thing our Caleb has taught me – even in the most challenging and confusing and trying times and places of life – there is always hope.
Our goal is to raise the funds by December 31, 2016.
This video tells a bit more about the DR and Ascension, about Go Mad and their partner TEAL.
And let me encourage you with some pictures…
Josh drew this picture many years ago, as he let the dream start to grow in his heart of a medical clinic in honour of our Caleb…
Josiah drew his version of the clinic as Josh shared the dream with him…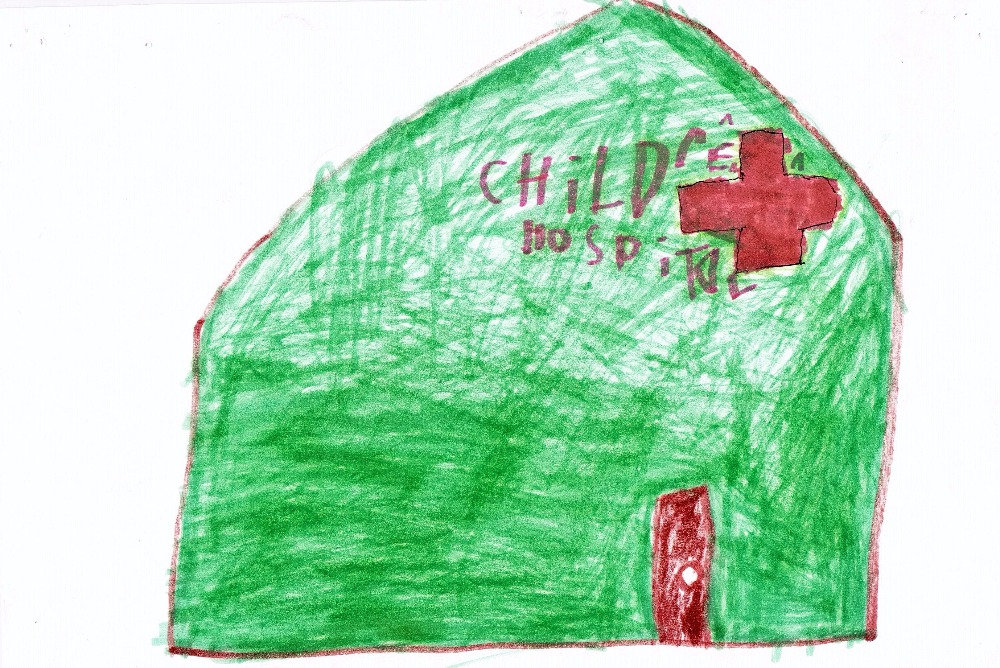 Pinecone art for a university Fine Arts class that Anna took – inspired by the emotions she feels whenever they visit Caleb's burial site – there is a tree full of pinecones there and we decorate Caleb's memorial stone with them every time we visit…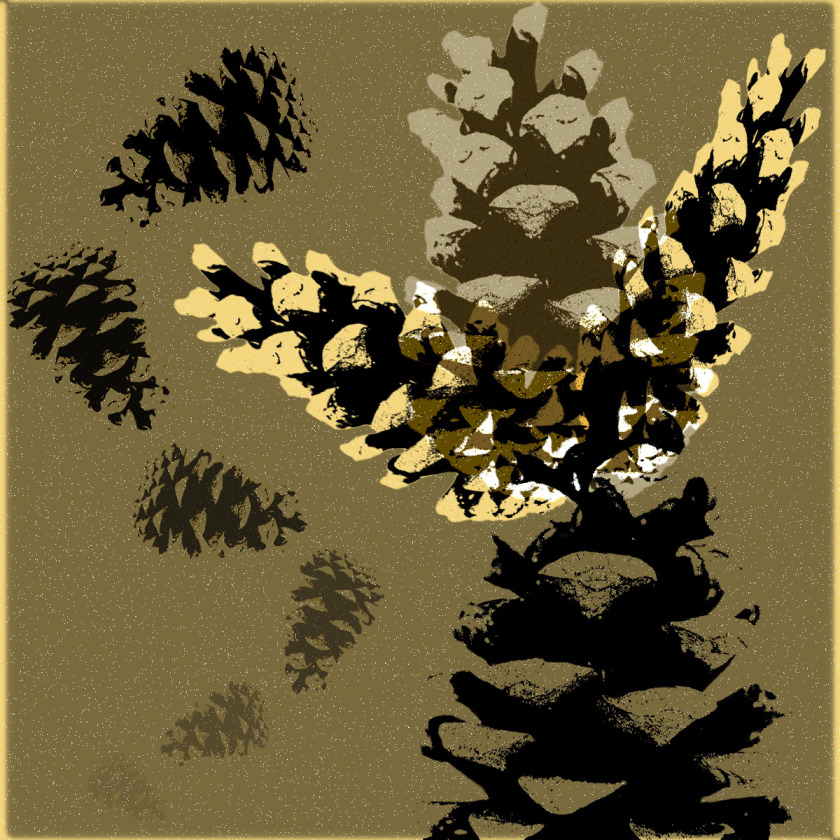 More art from Anna's university class – inspired by mission trips to the village of Ascension in Dominican Republic. There is a big gap between our standard of living and what is found there, and we hope to bridge that gap with a medical clinic in Ascension…